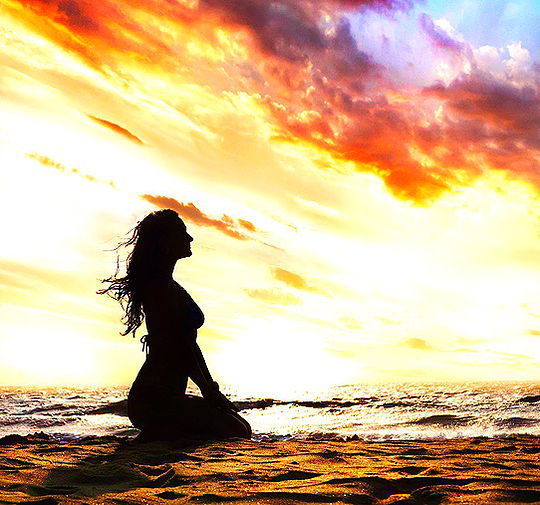 By the Sea Camp Yoga Retreat
2 nights/3 day eco retreat for women
2018 dates coming - Do you have a group and want to offer this retreat. It can be scheduled and booked by appointment.
RETREAT PROPERTY
The retreat is located on a beautiful 13-acre sanctuary tucked away on the central coast of California. We invite you to set aside your worldly cares and experience the magic of this beautiful retreat property with rustic cabins. Feel the ocean breezes gently caress your face. Feast your eyes on majestic sunsets. Listen to the playful banter of squirrels in the pines and seals on the rocks. Relax and let your spirits soar.There is plenty of room to explore and soak up nature. The property is filled with monterey pines making a forest that nearly meet the ocean shore. The cabin are beautifully designed straw bale cabins. The Eco cabin are a great way to use natural resources wisely. Camp Ocean Pines in Cambria Ca, is a truly unique place where Wildlife abounds, with seals and otters swimming by, and deer roaming through the property. There is a natural outdoor amphitheater which includes a stage and seating for gatherings and evening campfires. Nearby, the Pines lodge is nestled among the trees and offers another location for yoga, art, and other activities. Walks through the forest or to the ocean provide a valuable opportunity for solitude and nature appreciation-
YOGA
Yoga is at the heart of each retreat as a transformational practice to awaken and transform all areas of your life. The yoga classes are held Friday late afternoon to start the retreat, Saturday morning & late afternoon, and a final class on Sunday morning. Inspirational messages, mediation, yoga asanas, breathwork, and relaxation you will restore and awaken the inner glow within. Yoga is the foundation that sets you on the path of ease, self acceptance, and inner joy. Jena Baird combines chakra balancing yin & yang yoga with a blend of inspirational wisdom, visualization, elements of the earth, Ayurveda principles, powerful breathwork, and cleansing techniques while taking you through an empowering journey to awaken your authentic self. Feel Amazing vibrant, and at ease with Jena's gentle and empowering message for the soul while bringing complete ease to the body and mind while letting your spirit soar.
Retreat Package:
Dorm Cabin Lodging with Bunk beds
6 meals for 3 days
Daily yoga
Hiking & coastal bluff walk
Surfing lesson or stand up paddle boarding
Bonfire & s'mores
Gatherings & Inspiration
Van to travel to surf + Sup board spots
Surfboard or Stand up paddle board
Additional Cost- bring your own wetsuit or rash guard and shorts if you don't have one you can rent one $10 per day
SUP BOARDING + SURFING
Spend time outdoors and learn how to stand up paddle board or surf here on the central coast of California. We provide on-land techniques and in water instruction. Each surf or stand up paddle board instructor will help you on your journey to get comfortable and love the water. Surf boards and Stand up paddle boards are provided for you. The first day you will have the option to try surfing or stand up paddle boarding. On Saturday we will stand up paddle board in the cove with calm waters. Along with yoga we will hike, enjoy meals together, bonfires, and inspirational gatherings.The first surf/SUP session begins Friday at 12:45 pm, upon registration more details will be given.
INSPIRATION + ART & SPA PARTY
Time in the water is sacred and a meditative time for reflection. Soak up nature, be in the elements, and surround yourself with other like-minded women. Give yourself the gift of time to slow down, recharge, and spark your inner joy. Evening circle gatherings ignites connection with ourselves, each other, and the contribution we make to our community and the world. Enjoy cherished time together with inpirational messages. Apart of the retreat includes a art project to access your inner creativity. Plus this amazing and affordable retreat includes a spa night that will leave you recharged and pampered. You will make your own spa products, followed by a guided facial to pamper your face. Your self-facial will leave your skin feeling fresh, clean, and with a glow.
Cabin +Overnight Overnight accommodations
Retreat participants will stay in a shared adorable eco cabin that allows you a afforable surf/yoga retreat. There are 10 individuals to each cabin. Cabins have a bathroom inside of them. Mattress are provided- you are required to bring your own bedding/sleeping bag & pillow and towel. You have the option to stay on-site for overnight stay or another option is to particapate in the entire retreat program and stay off-site. Prices below for both options.
First day- meet up in Morro Bay Rock for your choice of surf or stand up paddle boarding lesson. We will spilt into groups. If you need to rent a wetsuit we provide rentals for $10 Surf/SUP session starts at 12:45 pm and goes until 3:00 pm. After our epic 2 hour surf/sup session we will head to camp ocean pines in Cambria to settle in. 4:30 pm is yoga followed by dinner and a evening bonfire gathering to enjoy s'mores, introductions, and inspirational messages.
Day Two- Rise and shine meditation/yoga, breakfast, Stand up Paddle boarding at San Simeon, bluff trail scenic oceanview walk, early evening yoga followed by dinner and evening gathering. The evening gathering Saturday evening is a Spa night, make your own sugar scrub, mini facial, and time to pamper.
Day Three- morning yoga/meditation, breakfast, soaking up nature, bluff trail, rock art, lunch, and farewell gathering, retreat ends 2:00 pm
Some changes in the schedule may occur.
Meet Jena Baird
Jena Baird has been teaching yoga since 2003 and she is the owner of Serenity Yoga retreat & spa offering personalized wellness programs, daily yoga, retreats, adventure packages including yoga, surfing, sup boarding, and teaches workshops of a variety of wellness topics. Her passion is to help individuals work from the inside out with chakra balancing, energy work, yin & yang yoga to cleanse for each season and blending yoga wisdom, visualization, elements of the earth, Ayurveda principles, powerful breathwork, and cleansing yoga asanas while taking you through a empowering journey to awaken your authentic self. Jena started surfing & snowboarding when she was 14 years old. She loves the outdoors, hiking, water sports, and is a certified stand up paddle board instructor.
Meet Crystal Robb RYT
For Surfer/Yoga/sup boarding teacher and West Coast Yoga founder Crystal Robb, discovering Yoga was finding her voice. A place her heart could speak and intentions manifest, with each breath confirming her trust in the beauty of the present moment. She is inspired by the natural beauty and healing elements of the West Coast. Crystal shares her inspiration by facilitating Yoga classes in beautiful open air settings up and down the West Coast of California and beyond.
In 2013 She obtained her 200hr teacher training from Ana Costa herself, founder of Anahata Yoga in Encinitas, California. Crystal began teaching with Anahata Yoga Immediately upon certification. She received training for Yoga on stand up paddle boards with Bliss Paddle Yoga within the same year. She is honored and proud to share her practice with her students. Crystal shines bright on and off the mat. Her presence is uplifting and genuine. You can expect emphasis on the breath and self-awareness in her classes. You will feel inspired, comfortable, nurtured, and safe to be yourself. Her desire is to facilitate each individual student's own self-realization. Crystal's ability to be present and open inspires the "A-HA!" moments we experience in yoga. You are encouraged to join her and share the clarity and peace her practice brings daily.
Clark Baird
Surf + Sup Board Instructor !